What do you and Mark Twain have in common?
There's something important that needs some straightening out.
A lot of people misunderstand self-publishing, leaving many to miss out on the opportunity of sharing their message with the world, leaving a legacy, and making an income from writing.
I don't want you to be one of them, so that's why I want to clear up three damaging myths around self-publishing.
Damaging Myth #1:
"Self-Publishing is a Demotion from Traditional Publishing"
There's this myth that if you only self-publish if no one else wanted to.
Nothing could be further from the truth. Many popular bestseller books were actually self-published, including: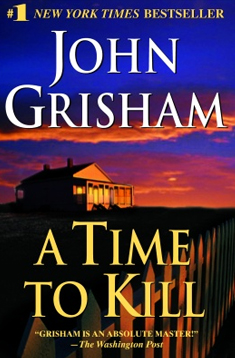 "Huckleberry Finn" by Mark Twain
"A Time to Kill" by John Grisham
"The Joy of Cooking" by Irma Rombauer
Are any of these authors "not good enough" for conventional publishing? Absolutely NOT! Instead, self-publishing gave them the FREEDOM and CONTROL over their content, and perhaps that's why they produced such classics!
So, if you too self-published your book , you can say you have something in common with Mark Twain! Now, isn't that a promotion? 😉
Damaging Myth #2:
"Self-published books don't get sold in bookstores so it won't make money"
Many people believe that the only way to make money from publishing books is if the book is sold in traditional bookstores.
Now, it's not impossible to get a self-published book to be sold in bookstores if you wanted to. However, I also want you to be aware that are other money-making avenues for the self-published author — so don't let bookstores limit your possibilities!

Here's a fact: Many self-published authors make more money selling e-books and print-on-demand — both of which I will teach you how to do in my full 5-month mentorship Self-Publishing System course.
There is an estimated 700,000 – 1,000,000 books self-published every year in a $2.5.billion dollar book-publishing industry in the US alone. So the market for self-published books is huge.
Only question that remains is… Will your book be in this lucrative market?
Damaging Myth #3:
I don't have time to write
Often when people say "I don't have time", what they're really saying is "I don't know what to do."
And of course, when you don't know what to do, you will spend more time going around in circles and getting nowhere. This then leads you to believe that writing just takes too long.
However, when you have a STRATEGIC SYSTEM, everything shifts magically.
It's like having a road map. You don't waste time going down the wrong roads or trying to figure out which way is north.
This is exactly why I designed my self-publishing system to be the ultimate roadmap to help anyone go from idea to published. So even if you can only dedicate 30 minutes a day, you can still have a published book in one year because you have a strategic system to follow.
Want to know more?
We've already started our first live class where I divulge the real truths of self-publishing and how you can take advantage of it to publish your book this year .
It's not too late to join us because all training recordings will be available in your member's area.
But you really, really, really should join us soon because the live energy of the group is ELECTRIFYING! This is priceless support to help you fulfill your dream of being a proud, published author.
I can't wait to have you join us.
To our COLLECTIVE success,
-Z-
PS: I will be interviewing a very special guest next week. Look out for my next email to get the full deets!
Already in? Forward to a friend and encourage them to join you!